Photo Manipulations
back?
Below is an example of the kind of photo manipulating I do.
The Edit: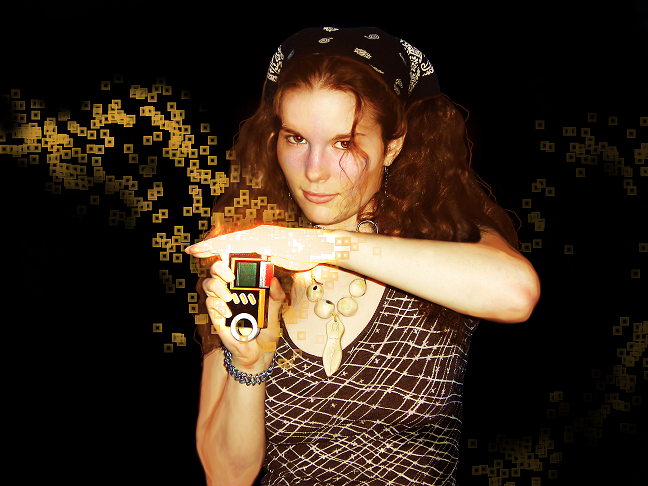 The Original:

The Insperation: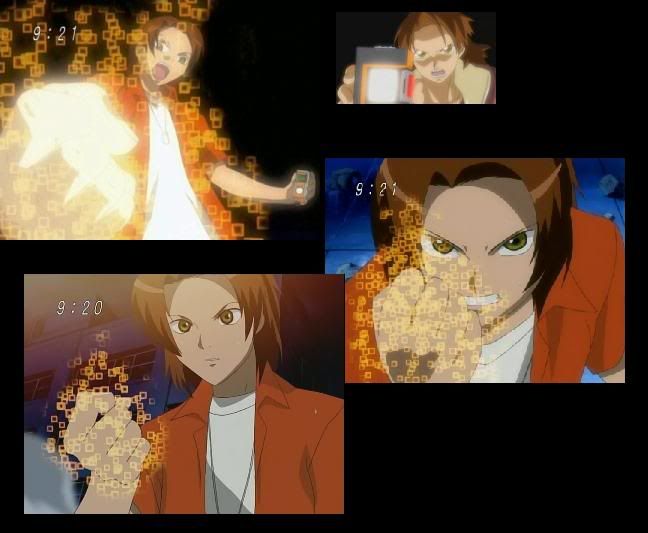 As you can see, I have not mearly added some fancy effects to make it look like Im charging the Digivice just like in the show Digimon Data Squad, but before that Iv also done a lot of touch up work including repainting the eyes and lips, removing blue light reflecting on the arms, and other small details.
If your looking for a cool sci-fi/fantasy shot, or just some airbrushing and touch ups, I can do that. Email me at mewkittens@hotmail.com if you are interested.